Darrow Named to IESA Advisory Committee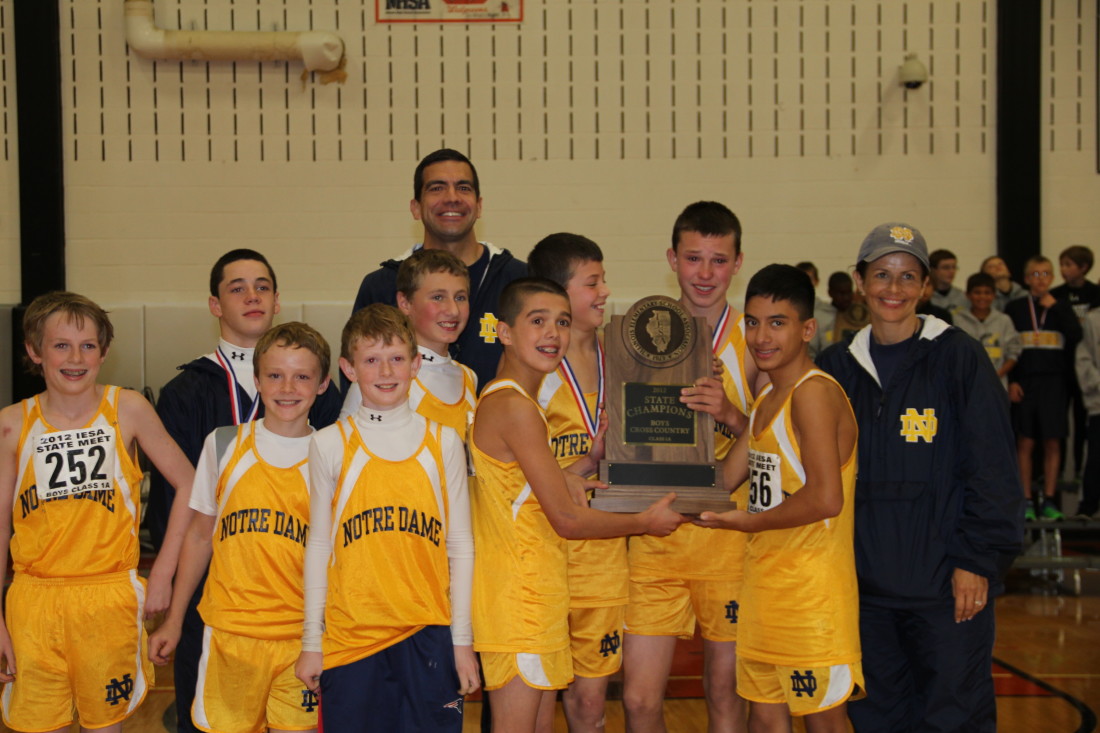 John Darrow, pictured center with members of the Notre Dame School cross country team, has been named to the Illinois Elementary School Association (IESA) Cross-Country Advisory Committee. The IESA Cross-Country Advisory Committee is responsible for making recommendations to the IESA Board of Directors for changes and improvements to the IESA cross-country rules and procedures for both the regular season and for the state championship series. Mr. Darrow serves as the head track and cross-country coach at Notre Dame School in Clarendon Hills. During his tenure, his teams have won eleven conference championships, three sectional titles, and two state championships.
Sign-Up
Subscribe to receive firm announcements, news, alerts and event invitations.