Burke, Warren, MacKay & Serritella, P.C. Partner Karen Kavanagh Mack Appointed Chair of ISBA Environmental Law Section Council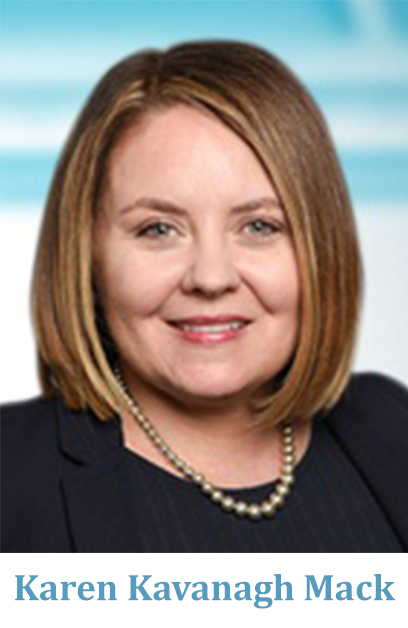 Burke, Warren, MacKay & Serritella, P.C. is pleased to announce that firm partner Karen Kavanagh Mack has been appointed Chair of the Illinois State Bar Association's Environmental Law Section Council effective for the 2021-2022 bar year. Ms. Mack, who previously served on the Executive Board of the Council as Vice-Chair (2020-2021) and as Secretary (2019-2020), has spoken, as well as moderated panels, at its Annual Environmental Law Conference.
Karen focuses her practice in the areas of environmental law, land use, eminent domain, and real estate taxation. She assists her clients on environmental matters in navigating local, state and federal regulations that impact the day-to-day operations of their businesses. She is a member of the firm's Real Estate, State & Local Government, Eminent Domain, Real Estate Tax, Environmental and Litigation practices.
According to the ISBA website, it is the mission of the ISBA Environmental Law Section to promote networking and communication between environmental lawyers in Illinois; to encourage dialogue on environmental law topics arising in the practice of environmental law in Illinois; and to educate non-environmental lawyers and members of the public on environmental law matters affecting their work, their clients and their lives. See HERE https://www.isba.org/sections/environmentallaw.
Related Practices & Industries
Sign-Up
Subscribe to receive firm announcements, news, alerts and event invitations.