Chicago River Clean-Up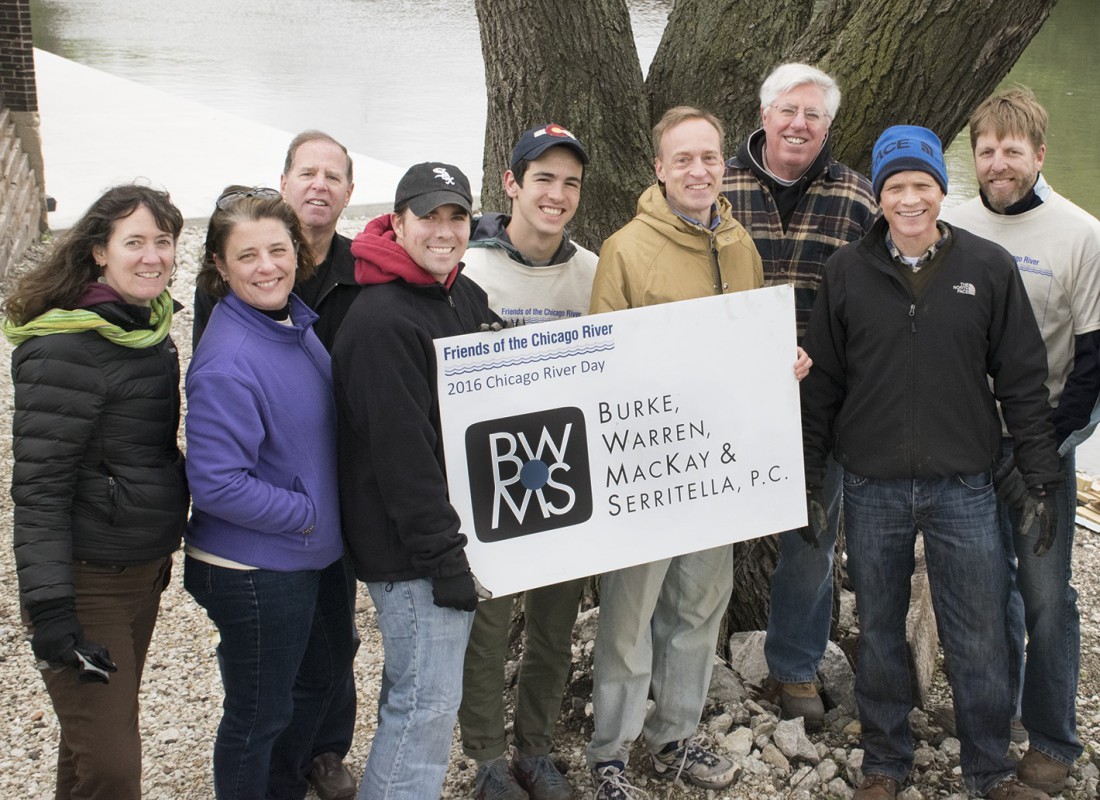 (From left) Margaret Frisbie, Executive Director of Friends of the Chicago River, Victoria Collado, Rich Lieberman, Andrew LeMar, Luis Collado, Craig McCrohon, Chris Manning, Marty Ryan, and Ben Wieck braved unseasonably cold temperatures and wind to lend a hand as part of Chicago River Day on Saturday, May 14 where they were joined by nearly 3000 people helping to clean up and improve the banks of the Chicago River at 65 sites in the city of Chicago and the suburbs. The Firm group focused its efforts on the banks site near the Bridgeport Art Center. Firm colleague, 11th Ward Alderman Patrick Thompson, joined us later in the day as well.
Sign-Up
Subscribe to receive firm announcements, news, alerts and event invitations.