Firm Runners Participate In Race Judicata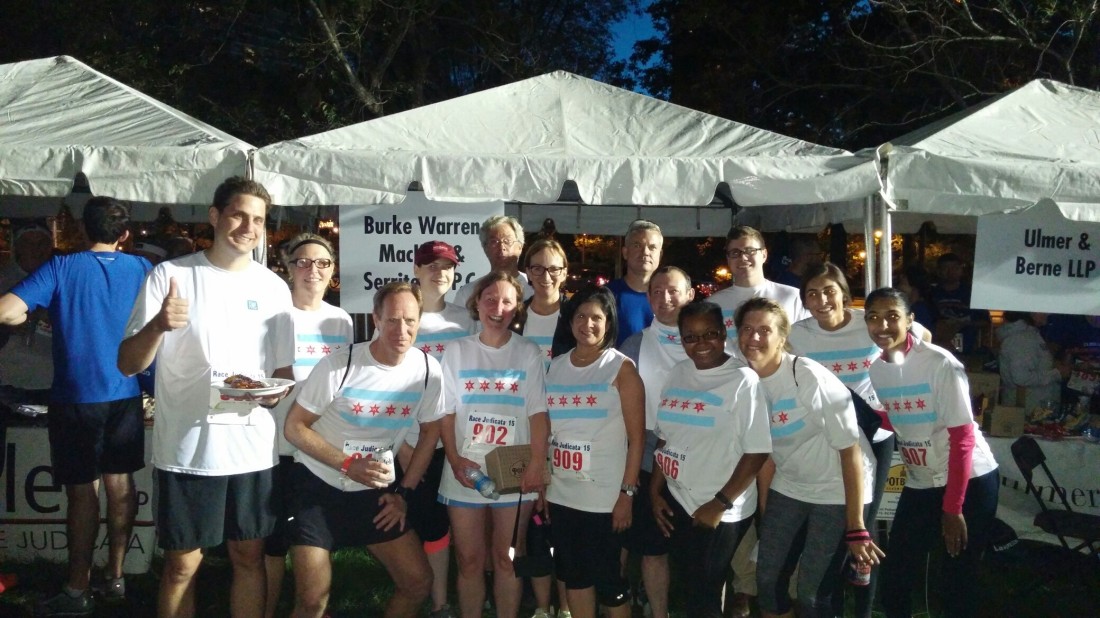 Earlier this fall, firm runners competed in Race Judicata, a 5K run/walk benefiting the Chicago Volunteer Legal Services Foundation. The race took participants on a scenic course along Lake Michigan in downtown Chicago. This year marked the 21st anniversary of the race and included over 5,000 participants. Firm team members pictured include (from left) Adam Rick, Juanita Sullivan, John Stephens, Krista Smith, Doug Wambach, Patricia Carlson, Mary McWilliams, Lila McCabe, Tom Boyle, Brad Ader, Shana Keith, Shane Stelma, Nora Flaherty, Julianne Holdsberg, and Payal Kothari. Firm participants not pictured are Tiffany Sorge Smith, Joshua Cauhorn, and Alex Vozza.
Sign-Up
Subscribe to receive firm announcements, news, alerts and event invitations.