Firm's Race Judicata Team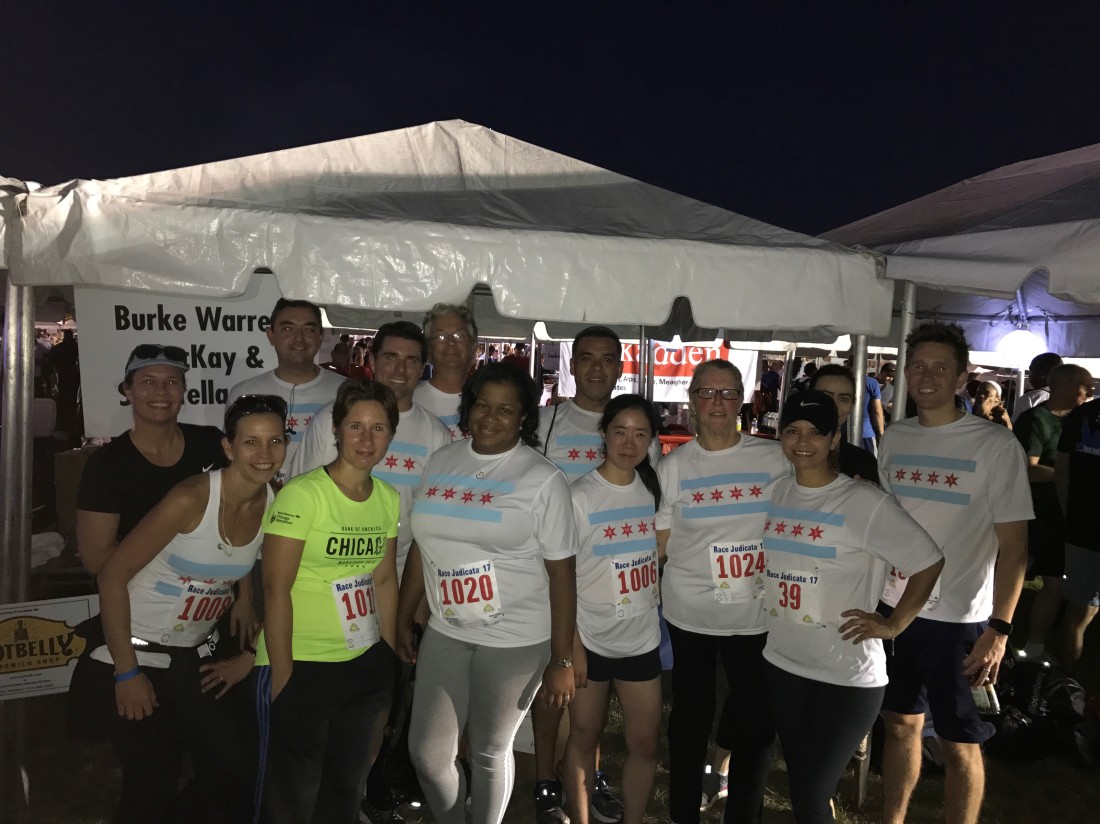 Earlier this fall, firm runners competed in Race Judicata, a 5K run/walk benefiting the Chicago Volunteer Legal Services Foundation. The race took participants on a scenic course along Lake Michigan in downtown Chicago. This year marked the 23rd anniversary of the race and included over 5,000 participants. Firm team members pictured include (from left) Danielle Gould, Jessica Cox, Eric VanderPloeg, Tiffany Meier, Andrew LeMar, Doug Wambach, Cristalena Smith, Jose Perez, Joan Ahn, Juanita Sullivan, Vivian Delarosa, Anna Kardaras and Josh Cauhorn. Firm team member not pictured: Helen Hapner.
Sign-Up
Subscribe to receive firm announcements, news, alerts and event invitations.