BWM&S Chicago Lawyers Softball League Champs Once Again!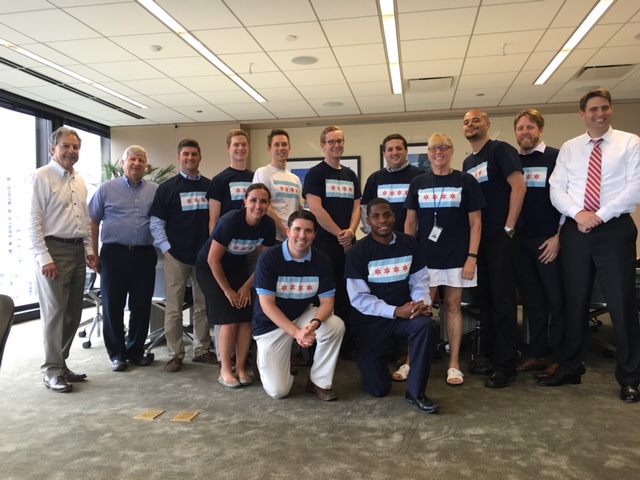 In 1978, firm lawyers won the coveted Chicago Lawyer's Softball League Championship. After a long hiatus, the Firm once again fielded a team. Burke Warren went undefeated only to tie in a weather-shortened final game to finish as 2016 Co-Champions of the League. (back row, from left) Jeff Warren (1978 team), Ed Lesniak (1978 team), Jim Murphy, Eric Bernard, Josh Cauhorn, Jake Jumbeck, Blake Roter, Juanita Sullivan, Aaron Knight, Ben Wieck, Adam Rick (front row, from left) Julie Mallen, Andrew LeMar, and Jaquan Grier pose for a photo at the Firm's softball rally after finishing the season as co-champions. Missing from the photo are Chris Manning (1978 team), Alex Vozza, Anna Kardaras, Eric VanderPloeg and Adam Jung.
Sign-Up
Subscribe to receive firm announcements, news, alerts and event invitations.