Real Estate Group Hosts 2nd Annual Architecture Tour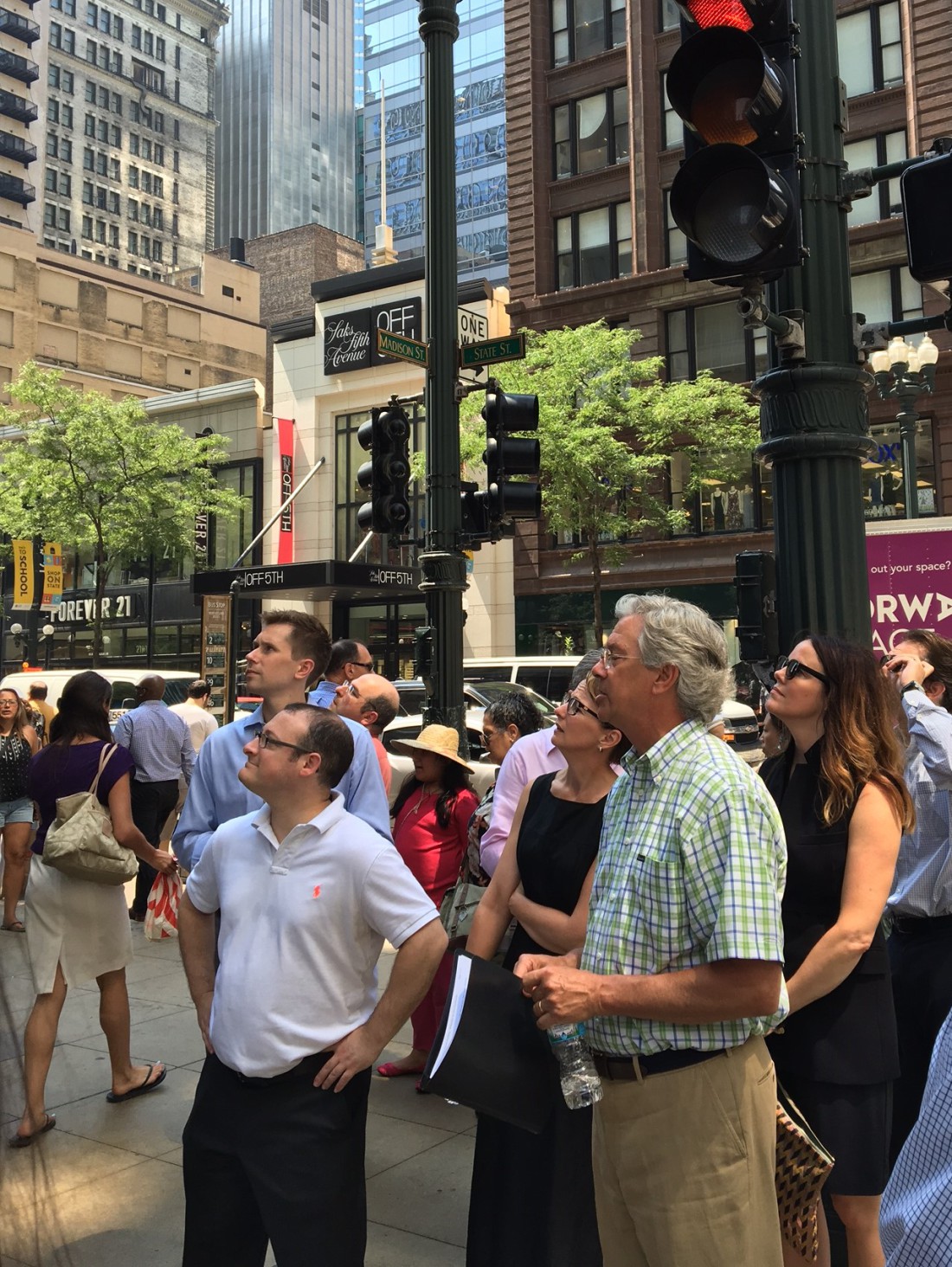 (Pictured above, from left) The Firm's Josh Cauhorn, Brad Ader, Mary McWilliams, Doug Wambach, Elizabeth Davis and Joe von Meier admire the Sullivan Center (f/k/a Carson Pirie Scott Building) on the corner of Madison and State Street on the Firm's 2nd Annual Chicago Architecture Tour led by Doug Wambach. On August 2, he took a group from the Firm around the city to admire some of Chicago's gorgeous landmarks. Not pictured in the photo are Cathy McNamara, Mark Stern, Jessica Cox, Jim Murphy, Neil Berger, Blake Roter, and Jeff Warren.
Sign-Up
Subscribe to receive firm announcements, news, alerts and event invitations.